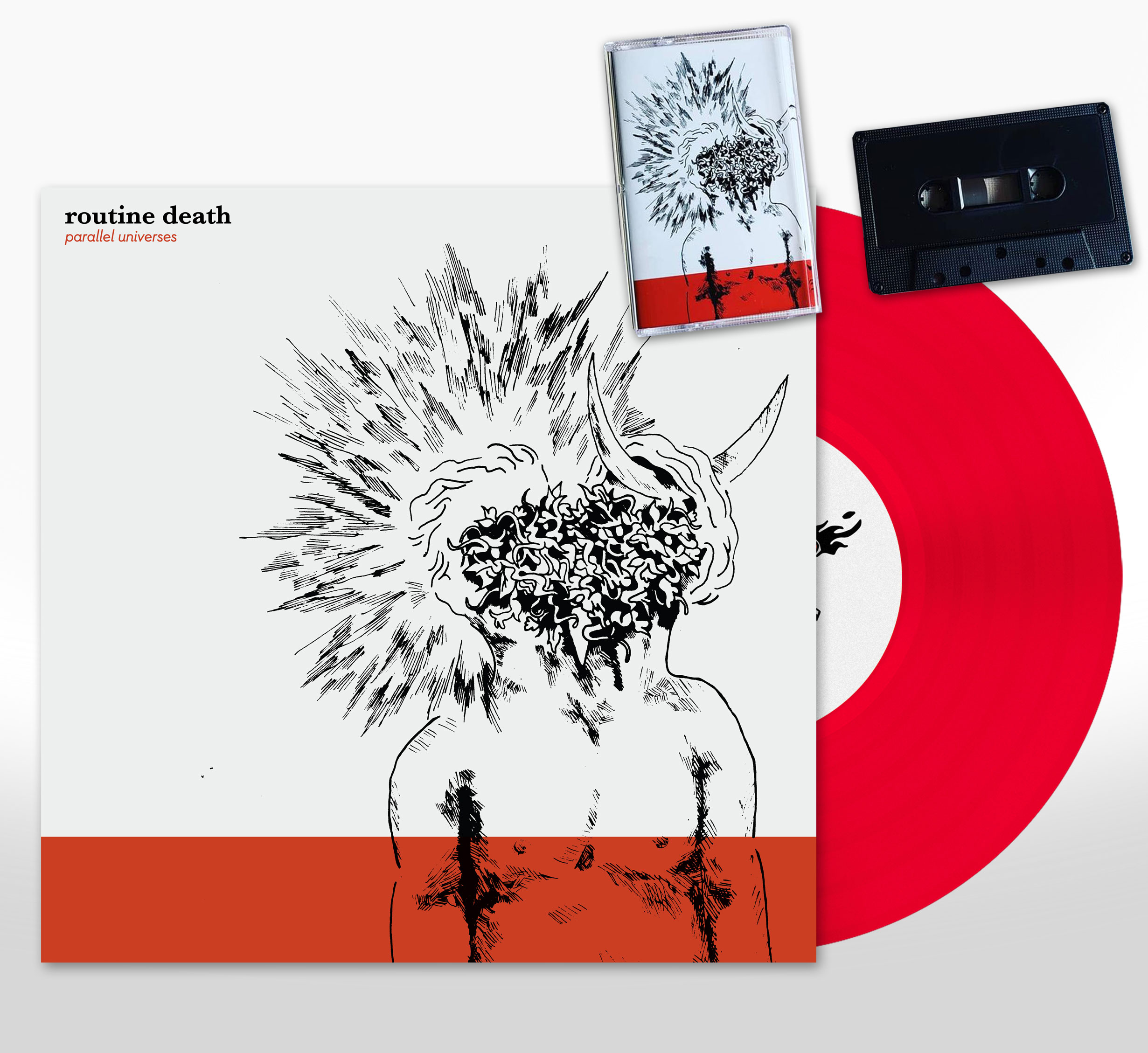 Parallel Universes, the incredible debut album from Gothenburg-Austin duo Routine Death, is officially out today! We're co-releasing this one with Fuzz Club Records and Weltraum-Wal Records and the record is available on LP, cassette and digitally. Order via the links further down.
"Sublime electronic psychedelia"
– The Quietus
"This is lo-fi taken to its extreme. It makes Guided By Voices sound like Dire straits, it's f###ing brilliant… fans of MBV, Cocteau Twins, shoegaze and lo-fi noise, in general, this could be your album of the year."
– Soundblab Alternative Music
"Assured psych-pop that matches extreme dark against shades of pure light… a dense but intoxicating experience."
– Clash Magazine
Listen here:
Order the LP via our partner Fuzz Club here.
Order cassette via our partner Weltraum-Wal Records here.